Tools
Profile Grinding Wheels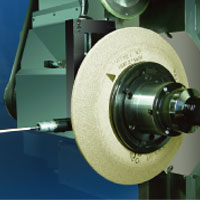 QC American has complete stock of all manner of gear profile (form) grinding wheels in our inventory, ready to ship or to send to our custom predressing department. Drop us a line for your requirements! Winterthur USA® is our main (stocking) source for vitrified bonded wheels featuring Polarwin™ and Nanowin™ Nanotechnology grinding products.
Worm Grinding Wheels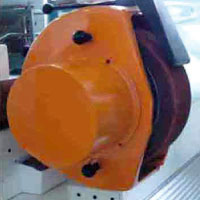 Blanks or Pre-Dressed, QC American has stock on Tyrolit and Winterthur brands for QC American and other brand worm gear grinding machines. Drop us a line for a quote!
Diamond Dressing Wheels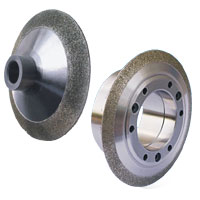 All QC standard diamond dressing wheels are in stock for Module and D.P. varieties. We have limited stock on other brand's wheels as well; just drop us a line and we'll quote! Delivery to your door from your customized print in just 5 weeks!
CBN Wheels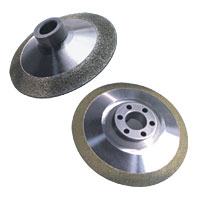 QC American has the capability to produce non-dressable CBN wheels and worms for hard and soft finishing of gears and profiles. Made to your specifications, QC is capable of any number of formats, including standard plated or sintered. Drop us a line for a complete review and quote! Made to your specifications in 6 weeks or less.
Master Gears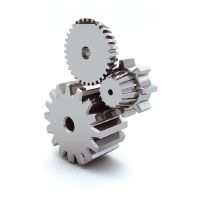 QC American manufactures master gears to your specifications. Turnaround times are rapid and include complete certifications and inspection reports to suit your requirements.